About AWL
AWL is an insurance distribution technology business focused on personal lines in the United States. We provide the information, advice and choices today's insurance buyer needs to make insurance buying smarter, simpler and faster. AWL is comprised of a customer acquisition marketing division coupled with an independent insurance agency division. Learn more about our story, our divisions, our people and values and how to join our ever-growing team.
Our Story
AWL was started by two software developers focused on a singular goal: creating an online business that would allow them to be their own boss. With no initial area of focus, they were able to test many verticals until they stumbled across the idea of matching consumers searching online for insurance with licensed agents looking for customers. Out of this idea, AWL was born.
Named All Exclusive Leads and All Web Leads before becoming known as AWL, the company began in 2005 and enjoyed its first commercial success in 2006. By the end of 2008, the company had 20 employees. Today there are over 1,000 proud AWLers.
Over the years, AWL has expanded to encompass all personal lines of insurance in the U.S. In 2010, the AWL Contact Center was created to turn online leads into live consumers on the phone, ready to speak to an agent. Today this contact center employs more than 600 representatives. In 2018, AWL entered the independent agency business by creating the AWL Insurance Agency (AWLIA), turning calls into written policies for our largest carrier customers in property and casualty and health and life verticals.
As the company has grown, the AWL culture has remained constant. The six core values that are the foundation of the AWL culture were first articulated in 2008 and have stood the test of time ever since.
Primary Divisions
AWL is comprised of a customer acquisition marketing division
coupled with an independent insurance agency division.
Our Leadership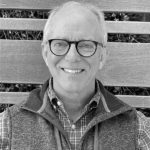 Bill is responsible for overall leadership and direction of the company, including strategy and operations. Prior to joining AWL in 2008, Bill was the President and CEO of Surgient, a leading data-center virtualization management software company. Previously, Bill held Senior Vice President roles at Vignette, a publicly traded developer of content management software and he founded several software companies, including Wallop, Datis Corp. and Mozart Systems. He also held sales positions at Oracle and other Silicon Valley technology companies. Bill holds a bachelor's of engineering degree from Dartmouth College and an M.B.A. from the Haas School of Business at the University of California at Berkeley.
Erik Josowitz
SVP, Technology and Strategy
Erik Josowitz and his team are responsible for conceiving, developing and operating our Customer Acquisition as a Service (CAaS) platform and data systems. Our platform is the brain and central nervous system of the business. Prior to joining AWL in 2008, Erik served as Vice President of Marketing at Surgient, a leading data-center virtualization management software company. Before Surgient, he served as Vice President of Product Marketing at SoloMio, a mobile telecommunications software company and Vice President of Product Marketing and later Vice President of Corporate Strategy at Vignette. He holds a Bachelor of Architecture degree from the University of Texas at Austin.
Jessica Leirer
VP, Marketing
Jessica Leirer and her team are responsible for all consumer marketing activities, across all insurance verticals and utilizing online and offline channels and methods. They engage consumers and convert them into leads, clicks and calls through the AWL CAaS platform. Prior to joining AWL in 2011, Jessica was an analyst at 360Partners, an Austin-based, ROI-focused search engine marketing agency, where she worked with lead generation customers. She holds a Bachelor of Science degree in business and a Bachelor of Arts degree in philosophy from Washington University in St. Louis.
Kristie Douglas
VP, Contact Center,
Human Resources
and Administration
Kristie Douglas and her team are responsible for our Contact Center, HR and Administration functions. The Contact Center team makes sure that our 7 day-a-week operation with 600+ employees runs efficiently and effectively, while the HR and Administration teams oversee all employee facing processes and needs. Kristie joined the AWL team in 2009. She earned her bachelor's degree in elementary education from Millersville University in Pennsylvania.
J.R. Attick
VP, AWL Insurance Agency
J.R. Attick is the leader of our fast-growing insurance distribution business unit, the AWL Insurance Agency. This team is largely made up of licensed insurance agents who sell our carrier partners' policies to the preferred Property/Casualty and Medicare insurance product markets. In addition, J.R. is responsible for leading our strategic business development team which is focused on turning our vast data assets into products and services that enhance customer acquisition efforts across multiple industries. Prior to joining AWL in 2008, J.R. held several Business Market Sales Operations positions at Qwest Communications/Century Link. He holds a BBA in Marketing from the McCombs School of Business at the University of Texas.
Board of Directors
Bill Daniel
Chief Executive Officer AWL
Ryan Clark
President and Managing Director of Genstar Capital
Ben Marshall
Director of Genstar Capital
Dennis Chookaszian
Genstar Advisor
Foundational Values
These six values define our shared DNA.
Trust
Trust is the foundation for interaction among our team members. For us, this means that we are both trusting (we trust others) and trustworthy (others trust us), we meet our commitments, we ask questions and we accept mistakes as the price of running at Internet speed and taking risks.
Technology
Innovative use of technology keeps us ahead of the competition. It gives us data in real time and guides our decision-making instantly and over the long run. Technology allows us to move quickly and adapt as things change in our business. All of us play a role in how we use technology.
Data
Data is the shared language of our company. We identify trends and react quickly to what is happening. The data holds us accountable. We make decisions using data rather than opinion and conjecture.
Passion
We are driven – to figure things out, to win, to learn, to make our ideas prevail – and our drive expresses itself in our passion about our business, our customers, our consumers and our team.
Collaboration
We don't work in silos but, rather, we work together to solve problems. With lots of push back, questioning and a positive attitude, we have fun making things happen together.
Winning
We are committed to success and we show this commitment by keeping score and holding ourselves accountable. Our individual and collective efforts are all aimed at business results: revenue, profit and performance for our customers and consumers – or said differently, winning in the marketplace.
Join Us
We want passionate, data-driven people on our team. Come write the next chapters of our story with us!